---
What Else Do We Do
Got a project that's got you stumped? From tech troubles to event planning, I'm your go-to for finding realistic, budget-friendly solutions. No gimmicks, just results. Let's tackle those challenges and make your life a little easier. Feel free to reach out!
---
Learn more
---
---
WHAT WE OFFER
---
Website Business Cards
Take control of your digital foundation with our affordable managed websites.
Starting at $30/month.
---
Social Media
---
Classes
We offer regular community-oriented classes focusing on social media and free digital resources you can take advantage of right away.
Bring a laptop, tablet, or smartphone to take notes and hit the ground running.
---
Consulting
With so many options, choosing a direction to focus on is a difficult decision.
We offer consulting to help you look at your goals and preferences and recommend the right course of action.
---
Content Creation
Want to prioritize your online work, but can't work free enough time in your schedule to create something you can be proud of?
Let us do it for you.
---
---
Classes
Offered as an introduction for those just getting started or as a primer for those who already manage their professional social media accounts, anyone can attend and learn about social media, online search directories, and other free resources they are able to use to grow their business.
These classes are offered as a cost-conscious alternative to consulting, and can be a great place to network and ask general questions. Each class comes with the option for a certificate of completion.If you have a large group of people that you want to have complete our training, we can schedule a class at your location for your entire staff.
---
---
Consulting
Consulting services are provided for the purpose of creating individualized goals, plans, and training on the online resources chosen. Since we're based out of central Montana, in-person meetings can be scheduled in or around Lewistown, but don't let that get you down; digital meetings can be scheduled from anywhere.
The first meeting is always free, with no commitment.
---
---
Content creation
If you're a small operation and you don't have anyone that can work on your social media accounts, we also offer content creation. We will design and schedule content based on your business goals, curating your account to fit your business and brand.
---
---
Website Business Cards
Sometimes you want more control over your digital content than you can get from social media or other free services. Websites are seen as a mark of professionalism and give an individual or business credibility, authority, and freedom. At the same time, finding $1,300 in the budget for a website is sometimes a daunting challenge. We have other plans.
In today's culture, having a professional website is an expectation that, when not met, will leave you high and dry without knowing it. Even in rural Montana most people expect to be able to find information online about who you are and what you do. Showcasing your products/services/skills, adding keywords (so that your website shows up on search results), giving your customers a reliable source of information, and giving you credibility are also solid reasons to maintain a modern, accessible website.
We offer managed websites for $30/month, which includes https security, attractive, professional designs, and support based out of Lewistown, MT. This is really the best deal you'll find anywhere.
---
---
Who We Are
---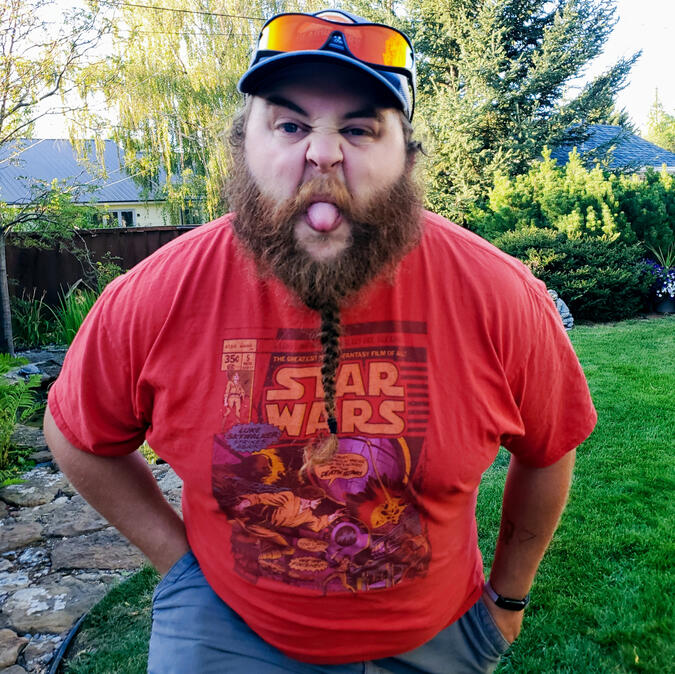 Logan "Tank" Smith
Hi! I'm Tank.I'm your go-to guy based in Lewistown, Montana. My career is a tapestry of happy accidents and a sprinkle of luck, from IT to ag work and even concert production out of Nashville. Skills? I'll patch it together or figure it out for a realistic, budget-friendly solution that will last.I'm all about crafting a better future.
---